Hakodate Children's Day: Parents & Kids Kite Making and Kite Flying Festival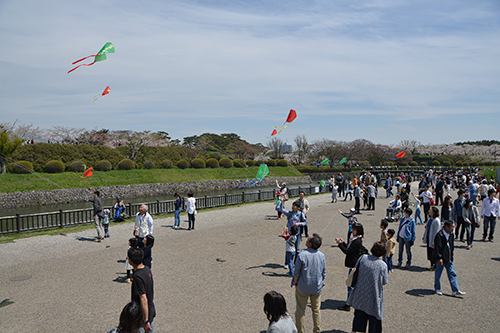 By flying and making kites, which are traditional play for Children's Day, children learn about the history and structure of kites.
When parents and children work on making kites together, they will feel the difficulty and enjoyment of making things on their own. It is held for the purpose of allowing children to experience a sense of achievement by seeing their kites fly in the sky.
◎ Requirements
Please sign up by phone.
We start accepting entries from 9 a.m., Monday, April 22. Entries end after the first 20 groups.
– Eligibility
Children (children under school age and elementary school students) and their parents: 20 groups
Free participation.
We provide all the materials.
Participants make kites at the Goryokaku Tower 3F Meeting Room in front of the Goryokaku Tower from 10 a.m. and fly kites at the open space in front of the Goryokaku Park.
(*Kite flying will be canceled in case of rain.)
◎ Sign up
Public Relations (Kite-making festival team), Goryokaku Tower Corporation
Tel: 0138-51-4785
The members of the Association of Hakodate Japanese Kite provide guidance at the venue.
Polyethylene sheet with an illustration of Gota-kun, the mascot of the Goryokaku Tower, will be used to make a kite.
*Personal data obtained at the time of entry will not be used for any other purposes.
Date Monday, May 5, 2019
Time

Kite-making class: From 10 a.m. (The class will be held even when it rains.)
Kite-flying festival: From 11 a.m. (The festival will be canceled in case of rain.)
Location

Kite-making class: Goryokaku Tower 3F Meeting Room
Kite-flying festival: Open space in front of the Goryokaku Park
Host

Goryokaku Tower Corporation
Cooperation

Association of Hakodate Japanese Kite
Sponsor

Hakodate City Education Committee
Contact Information

Public Relations (Kite-making festival team), Goryokaku Tower Corporation
Tel: 0138-51-4785