Goryokaku Tower Notice. The END of temporary closing period. 〔Ended〕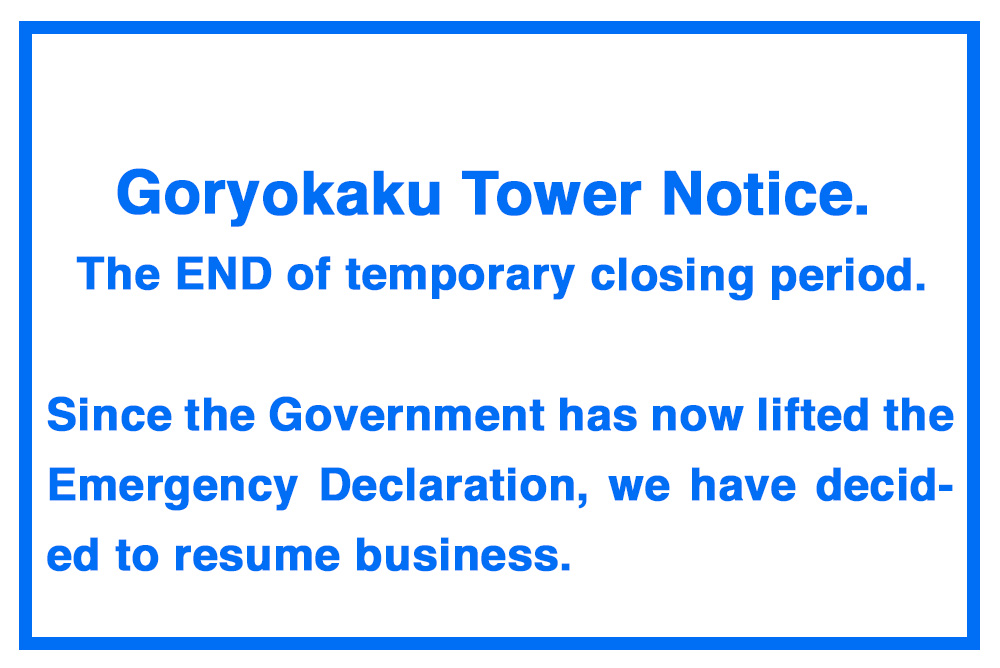 Due to the Government's Declaration of Emergency, Our company was closed from Saturday, April 18 to prevent the spread of new coronavirus (COVID-19).
We apologize for any inconvenience this has caused, but look forward to your continued patronage in the future.
Since the Government has now lifted the Emergency Declaration, we have decided to resume business.
■ Business restart date
Business will be resumed from June 1, 2020
*We ask everyone who visits us to Wear a Mask*
For the Safety of other guests as well as yourself, we ask those who are experience the following to please refrain from visiting:
・ Customers who do not feel well or have a cough or cold.
・ Customers who have a fever of 37.5 ℃ or higher.
* Please note that we have stopped using some of the services in the exhibits.
There will be no shops or food and drink options provided in the building. Our apologies.
* The second-floor tenants will restart as the schedules below.
•"Shunka" – June 2, 2020
•"Gotoken" and "Milkissimo" – June 1, 2020
■ Please take note of the Adjusted Business hours: ‪9:00 to 18:00‬ (usually ‪from 8:00 to 19:00‬)‬‬‬‬‬‬
May 30, 2020
Goryokaku Tower Corporation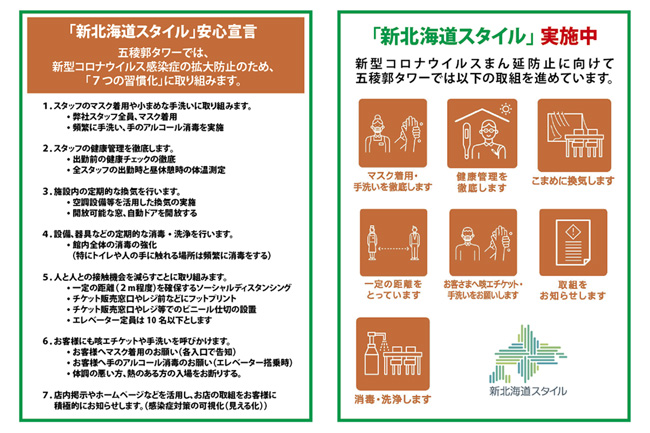 *クリックで拡大
Since the Government has now lifted the Emergency Declaration, we have decided to resume business.
Business will be resumed from June 1, 2020